Categories >
Guides and Tips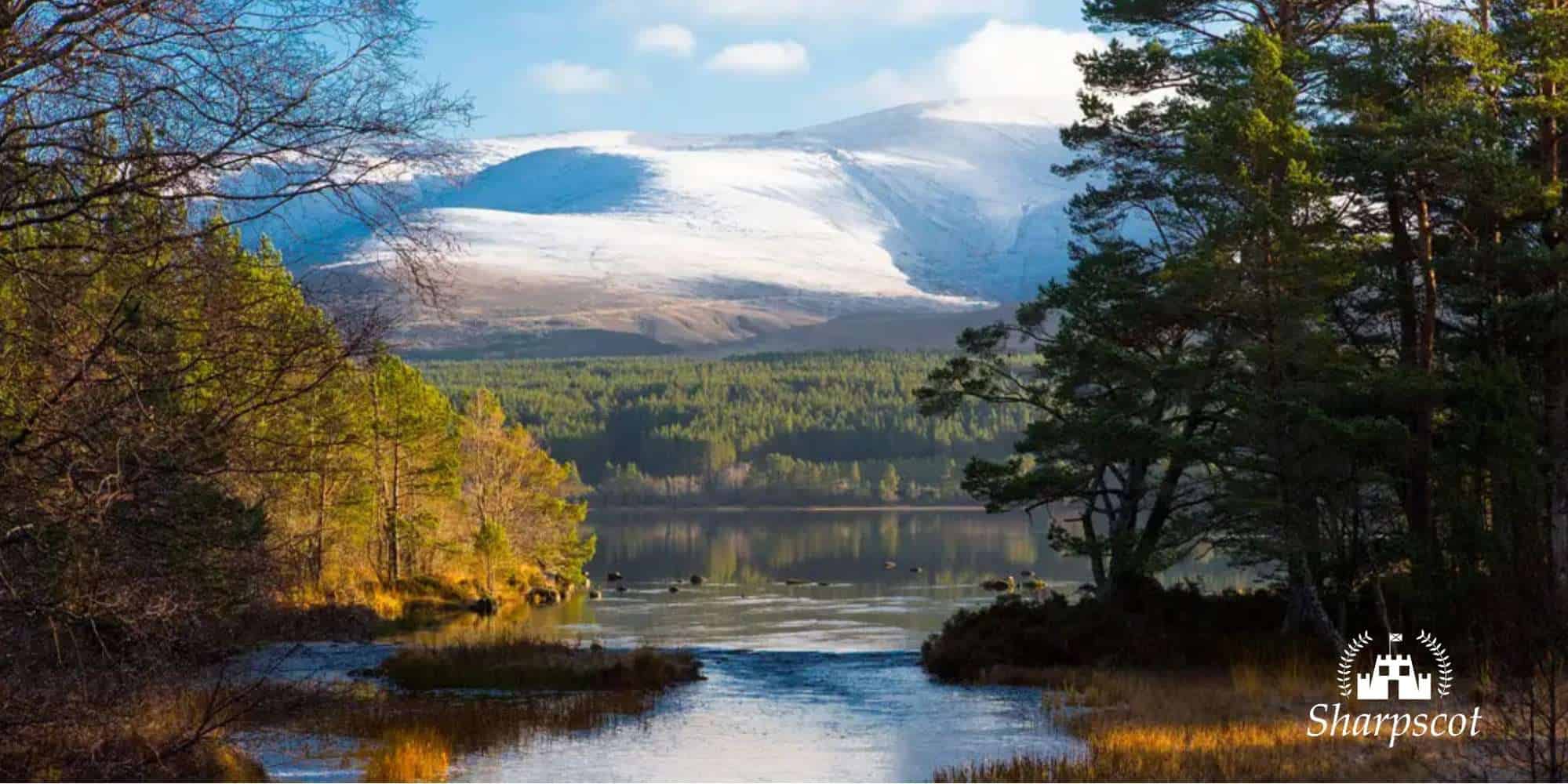 Everything You Need to Know About Wild Camping at Loch Morlich
Loch Morlich is an iconic Scottish tourist destination thanks to its numerous fun-filled activities, from watersports to walking trails. But one of the best ways to truly be one with nature is through wild camping!
So, if you're new, here's a guide on everything you need to know about wild camping at Loch Morlich!
What is Loch Morlich?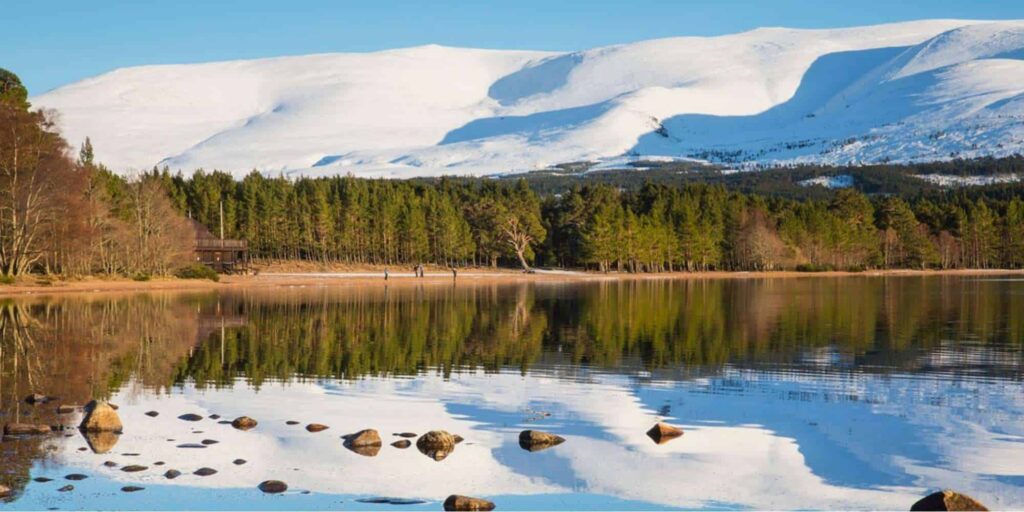 Image: TripAdvisor
Website: https://www.lochmorlich.com/ 
Address: Loch Morlich, Glenmore Forest Park, Aviemore, Inverness-shire, PH22 1QY, United Kingdom
Contact Information: 01479 861 221; [email protected]; [email protected] 
Operating Hours: 24 hours daily
Watersports Center: Monday – Friday, 9 AM – 5 PM
Entrance Fee: Free
At the foot of Cairngorm Mountain range lies Loch Morlich, a freshwater loch surrounded by the Glenmore Forest, making it a popular tourist spot for its natural beauty and outdoor activities.
The best time to visit is in the summer months. This way, visitors of all ages will be able to enjoy the warm weather and an array of watersports.
Since they're open 24 hours daily, they're a popular option for many wildlife campers. However, if you're planning to take part in watersports activities, take note that the center is only open Mondays through Fridays from 9 AM to 5 PM.
How do I get to Loch Morlich?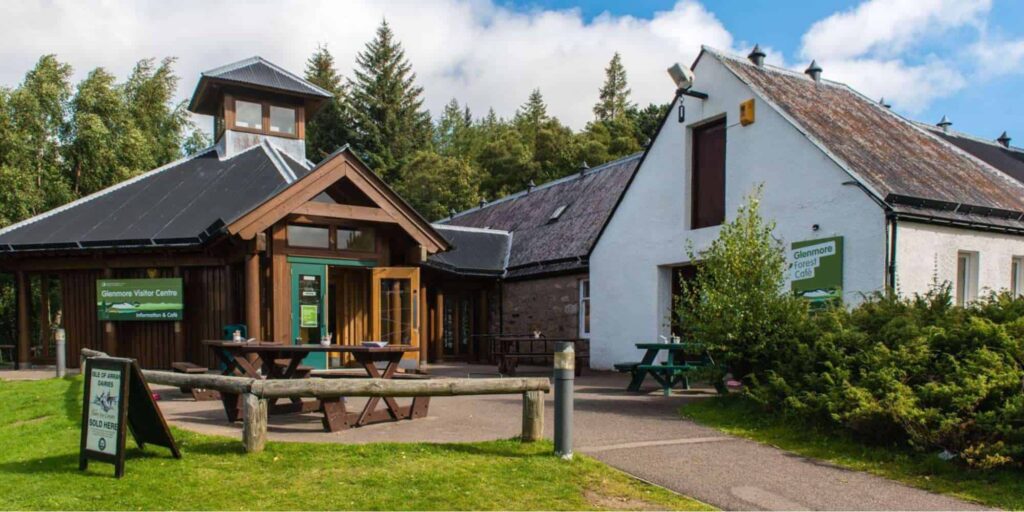 Image: Inverness Courier
There are several ways you can get to Loch Morlich, but the most popular and comfortable options are via bus and car.
This is because most visitors travel with extended family and bring many belongings with them.
Getting to Loch Morlich via Bus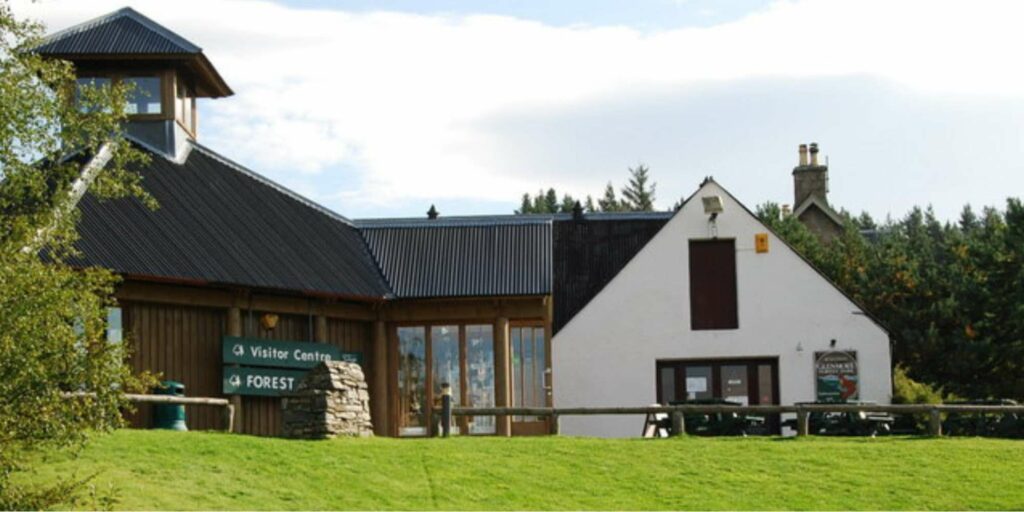 Image: Wikimedia Commons
From Aviemore or Cairngorm Mountain Ski Center, you can ride a Line 37 bus. These typically pass Loch Morlich Beach, where you can get off.
If you're coming from elsewhere, you can simply get off at the Visitor Centre, Glenmore. 
Getting to Loch Morlich via Car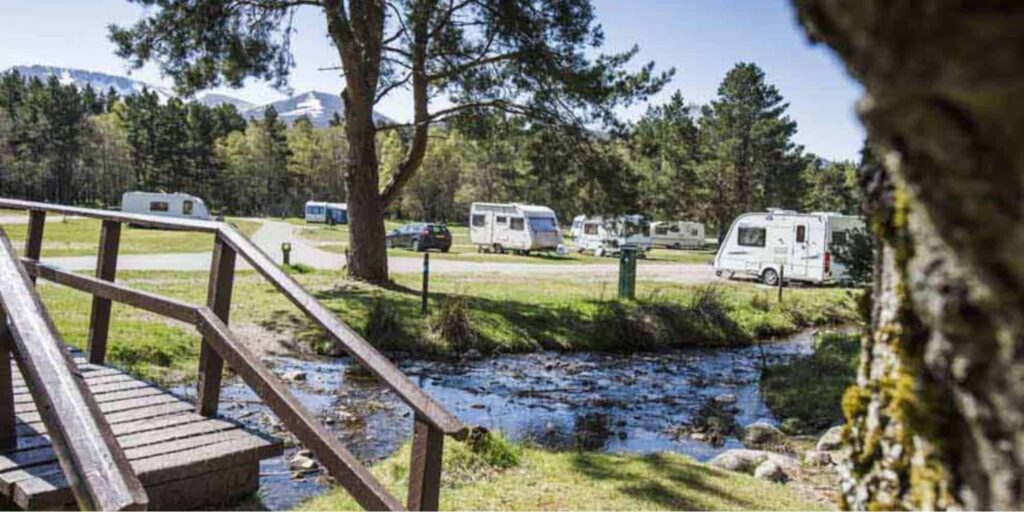 Image: Camping in the Forest
From Aviemore Town, Loch Morlich is about 6.5 miles away by car. Simply follow the Cairngorms signs until you see signs of the loch.
The entrance to Loch Morlich will appear on your left.
What's wild camping?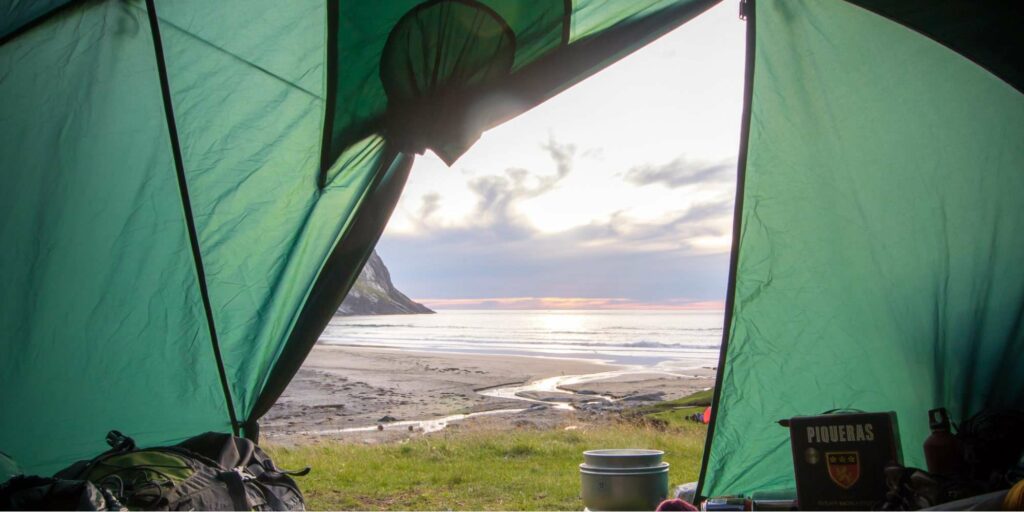 The main difference between wild camping and regular camping is that the former is typically done in a non-campsite environment and is completely off-grid.
May campers hike for hours (or even days) before finding the perfect spot to set up camp. Having said that, don't forget to double-check local laws to see if it's legal to wild camp at the location you're going to.
While wild camping may be daunting for first-timers, many of the UK's national parks permit wild camping on their grounds. Elsewhere, especially on private property,  is illegal.
What are the benefits of wild camping?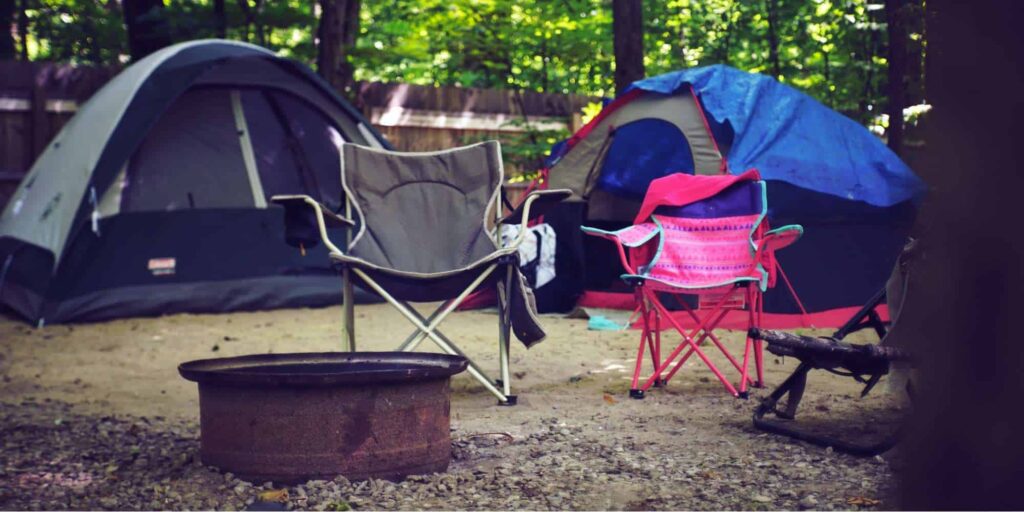 Image: Mac DeStoir on Pexels
Wild camping has several benefits, from mental to emotional, which is why it's a popular activity for many in Scotland.
Spending time in the great outdoors can bring about a ton of new lessons and experiences that aren't typically taught in school. These include making fires and setting up a tent, among others.
Given how remote most camping locations are, this gives you a lot of headspace to reflect and detach from the hustle and bustle of city life. 
How do I look for the perfect spot to camp?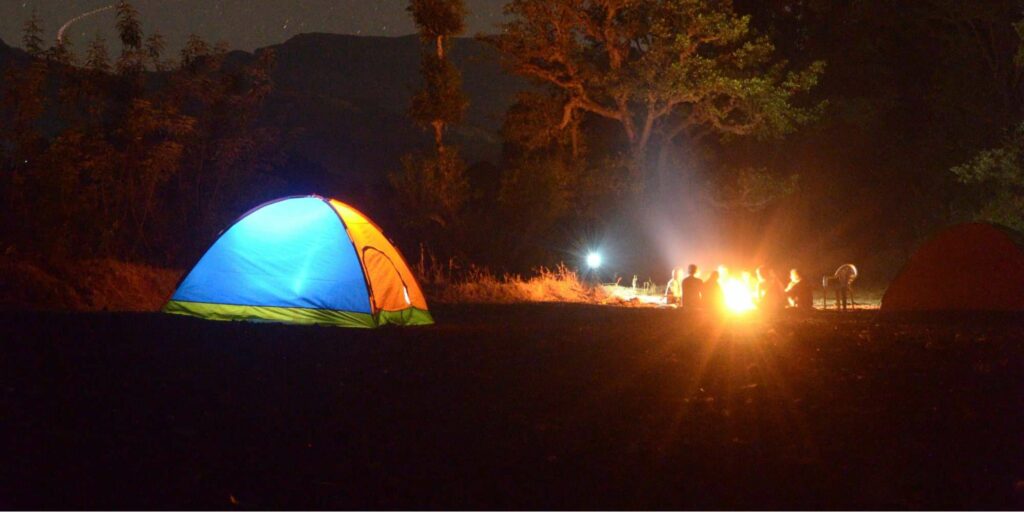 Image: Amit Thakare on Pexels
When searching for the best place to set up camp, it's important to closely inspect the following:
1. Surrounding area
Inspect the surrounding area for any risk of falling rocks or trees. That said, be wary of rising water levels if you're camping alongside a lake to avoid flash floods.
When you're out in the wilderness, you'll be a couple of miles away from the nearest town. Having said that, you wouldn't want to be stuck or lost in the event of an unforeseen emergency.
Ensure that you've placed easily removable and non-damaging markers to keep track of the path in and out of your site.
It's also a great practice to do your research on the area, too. You can do a quick Google search on the area's camping history.
Read articles and forums about previous campers' experiences in the area to give yourself a better idea of places you should explore and those you'll need to avoid.
2. Weather forecasts
It's a no-brainer that you'll need to monitor the weather forecasts to ensure that you aren't caught up in inclement weather.
While we do admit that wild camping in the rain is quite therapeutic, ensure that there aren't any expectations of torrential weather before or after your trip.
3. Ground conditions
Since you'll be setting camp directly on the ground, check to see if there is any nearby wildlife that you're unknowingly disturbing.
That said, pay attention if there are any nearby dens or holes in the trees or ground that could indicate that a living creature lives there.
You'll also notice droppings on the ground and markings on trees that could mean that there are bears or other large and dangerous animals nearby.
If you've encountered a sign that a potentially dangerous animal is nearby, take that as your sign to leave immediately and find a safer place to camp.
What should I bring when wild camping?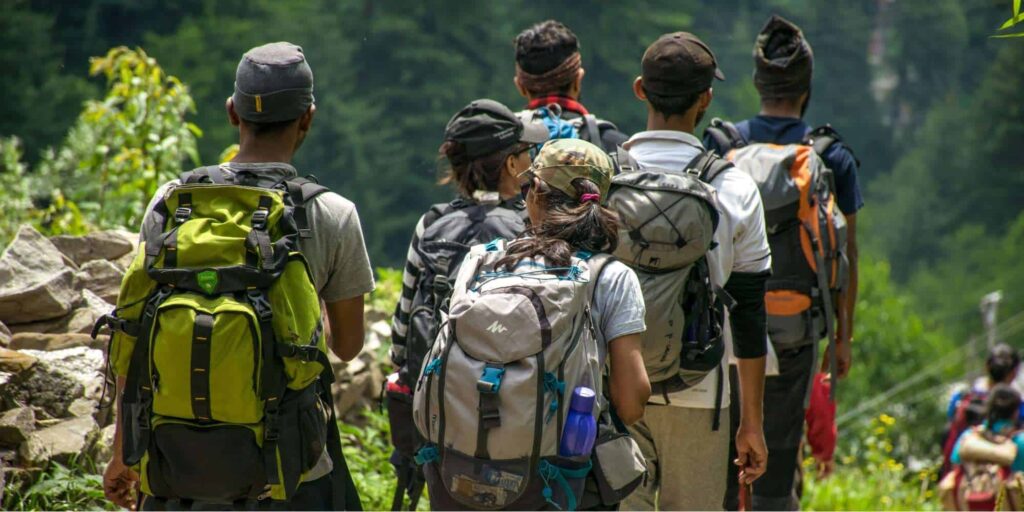 Image: Guduru Ajay bhargav on Pexels
Ask any camper out there and their #1 tip when it comes to packing would be: pack light! Nevertheless, we understand the sentiments of many who'd like to be prepared for anything.
Unfortunately, there isn't a store on Earth that sells magic carpet bags like the one Mary Poppins had. So you'll have to make do with your non magical hiking backpack instead.
But don't worry, here's an ultimate guide on the non-negotiables you should bring when wild camping:
Tent
Sleeping bag along with a sleeping liner and mattress
Down jacket and pants
Rain jacket and pants
Beanie and gloves
Headtorch and spare batteries
Food: Dehydrated meals, pre-made, or freeze-dried food
Portable stove
Pots, pans, glasses, and cutlery
Microfibre towel
Dry bag
First aid kit and insect repellant
Water filter and water bottle
Map and compass
Walking poles
How much water do I need for wild camping?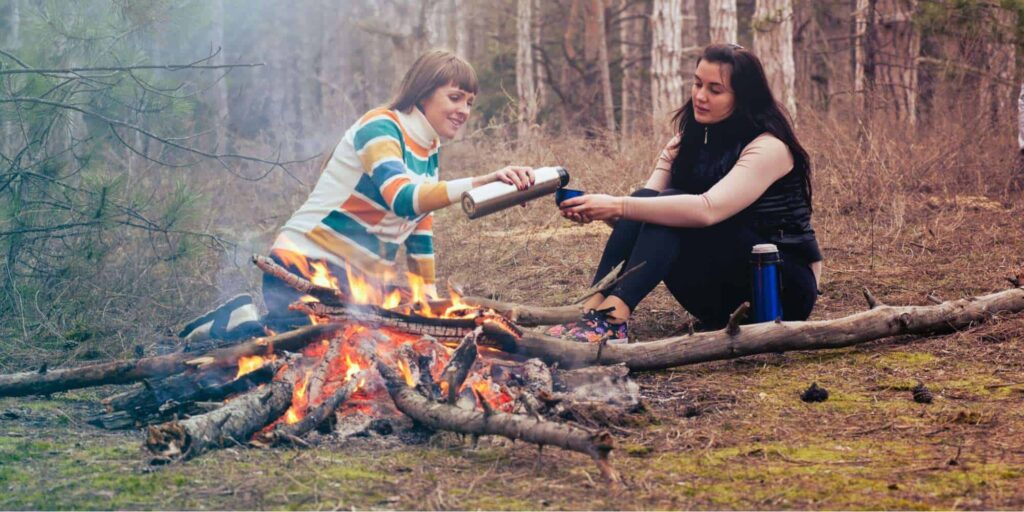 Image: Oleksandr Pidvalnyi on Pexels
A great rule of thumb to follow is to pack at least 1-2 gallons of water for each person per day that you're out camping. It's important to remember that your body needs 2 liters of water a day when active.
Keep in mind that the water you'll be bringing won't just be for drinking, especially if there aren't any nearby natural water sources.
You'll most likely have to use your water for cleaning and cooking, too. So, use your water wisely and pack a water filter to use just in case.
How do I wild camp responsibly?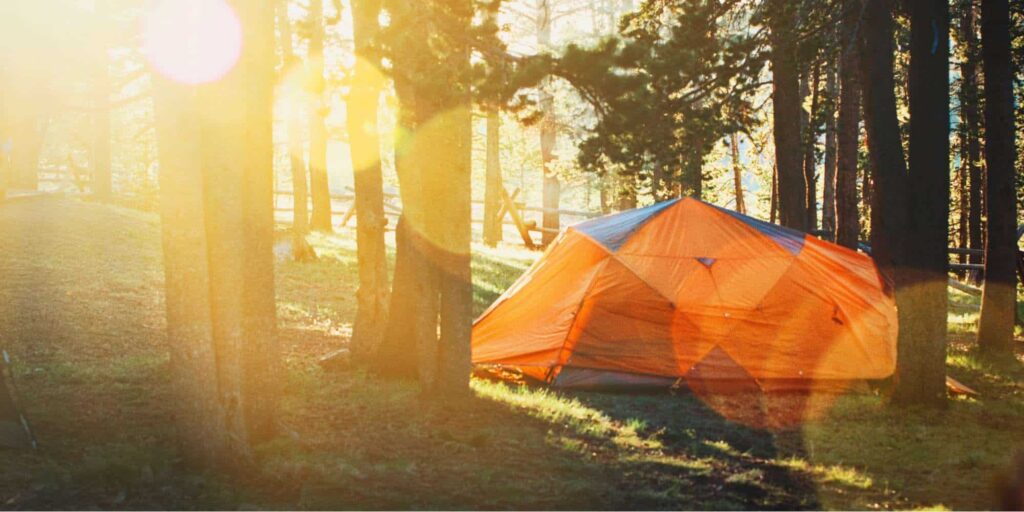 Image: Todd Trapani on Pexels
The most important rule to abide by while camping is: leave no trace. This means that you leave your camping site exactly how you found it – without any traces of your pitch, campfire remnants, or discarded food.
In a nutshell, you should behave as unobtrusively as you possibly can. On top of that, treat the environment and wildlife with the utmost respect.
While these instructions have been on repeat since the dawn of time, Scotland has been experiencing an influx of wildlife camping polluters and abusers.
In fact, there have been several local reports of campers kicking ducks and washing in the loch. With that said, officials have been on their toes to catch any offenders.
To further enjoy wild camping in Scotland's beautiful countryside, let's be responsible campers. 
Can you wild camp at Loch Morlich?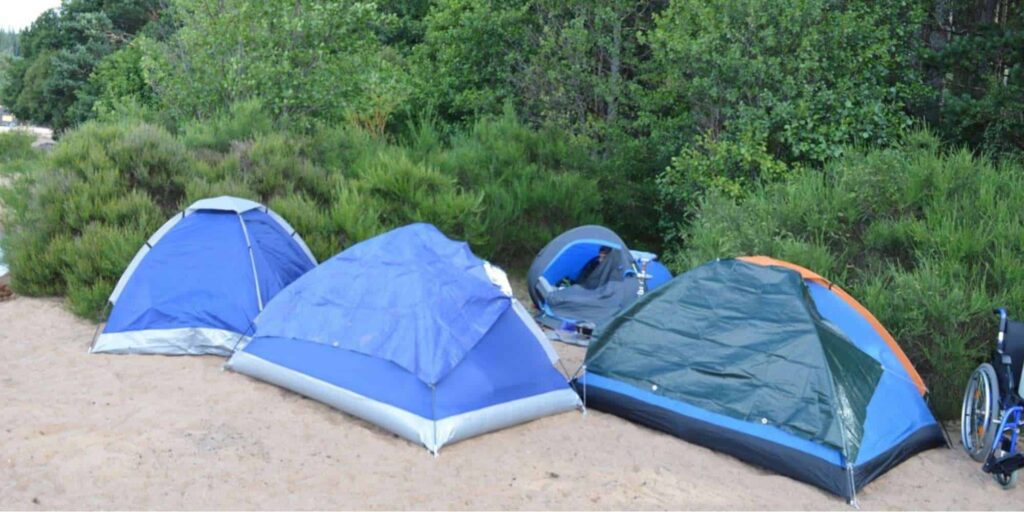 Image: jin a on Trip Advisor
You can most definitely go wild camping at Loch Morlich. In fact, wild camping is one of the most popular activities to do there. 
Where can I set up my camp at Loch Morlich?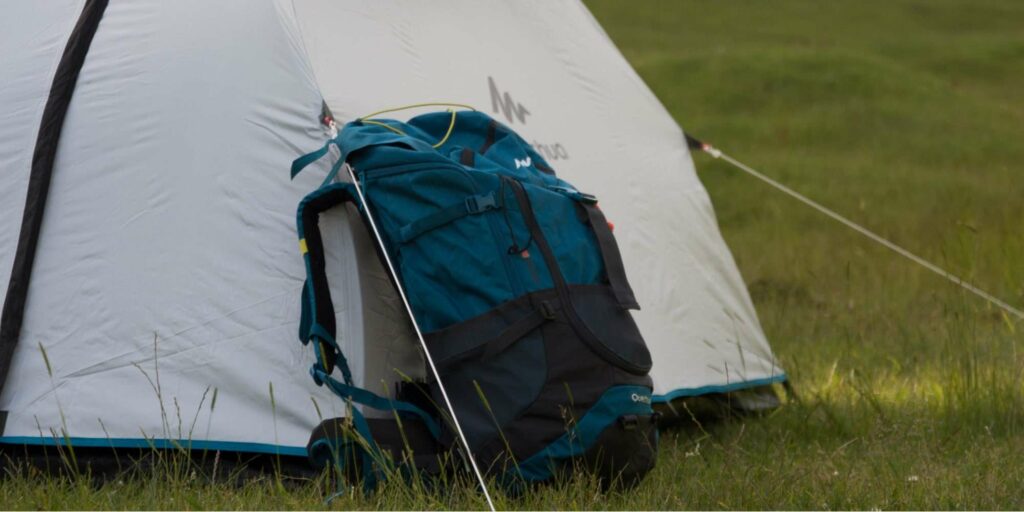 Image: Vlad Bagacian on Pexels
Campers can choose to set up their site along the shore of the east bank, by the forest, or on the east bank. Since the overall area is spacious, you won't have to worry about being too close to other campers.
However, wild camping isn't allowed at the north and northeast shores. Take note that visitors aren't allowed to camp in the car park either.
But don't fret, there are a ton of other appropriate camping locations that are just a 20-30 minute walk away.
Alternatively, you can opt to camp at the Glenmore campsite, which is a dedicated camping site. Do note that the cost for pitching starts at around £18. 
When am I allowed to wild camp at Loch Morlich?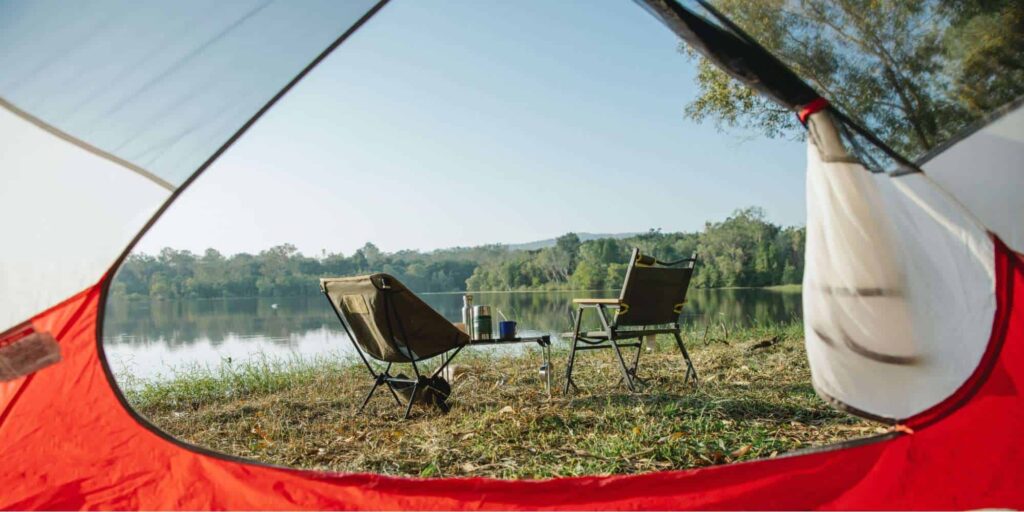 Image: Uriel Mont on Pexels
Loch Morlich is open daily, so you can stop by whenever you like to wild camp. However, many recommend camping during the summer months since it isn't as cold.
It's also imperative that you take note that only a 2-3 night stay is permitted at each location. So, be sure to plan your trip accordingly so that you don't overstay as you may be requested to leave.
What am I not allowed to bring to Loch Morlich?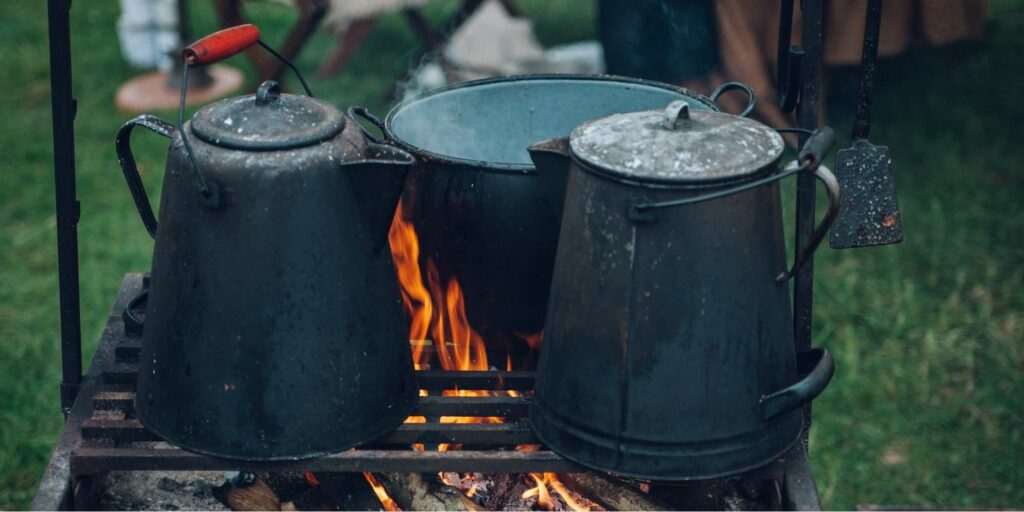 Image: Clem Onojeghuo on Unsplash
Visitors are permitted to bring virtually all kinds of camping gear that they'll need, from sleeping bags to tents. However, fire and barbeque equipment is strictly prohibited. 
What can I do while wild camping at Loch Morlich?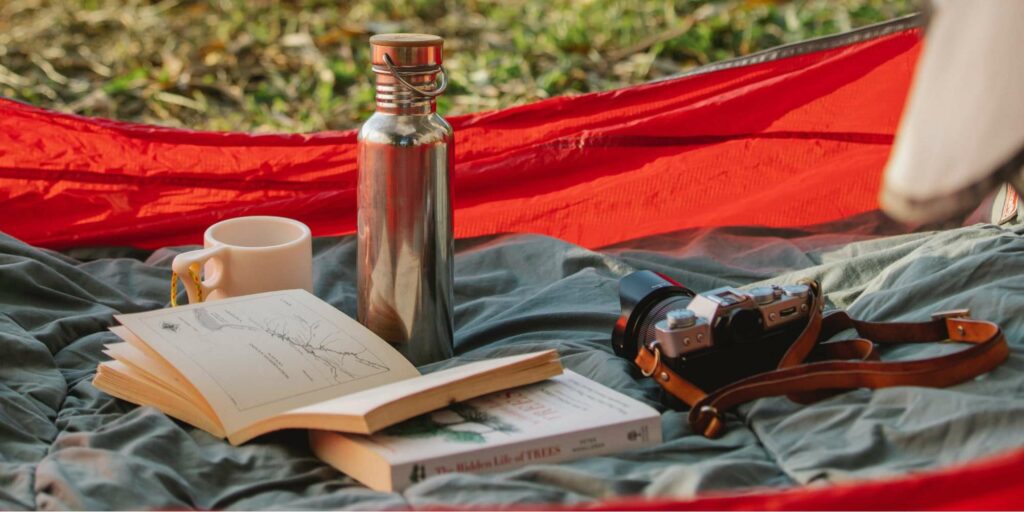 Image: Uriel Mont on Pexels
While camping at Loch Morlich, there are several things that you can enjoy whilst in the relaxing presence of nature, such as:
Reading a book
Taking photographs of nature
Swimming by the loch 
Feeding the ducks
Doing some yoga, meditation, or breathing exercises
Exploring the rest of the loch via the trails
Where can I park my car?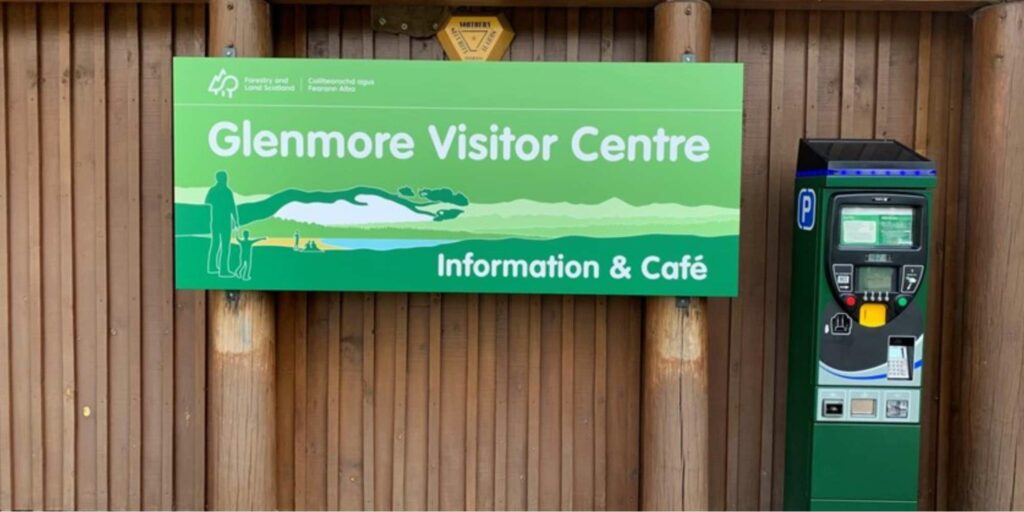 Image: Evan's Guide
There's a designated parking area by the entrance for campers to leave their vehicles. Keep in mind that you are only allowed to leave your cars here.
Also, be cautious of parking in front of entrances and exits.
As for their parking fee, there's a 'pay by card' ticket machine by the entrance of Glenmore Visitor Center. Otherwise, the only other form of payment accepted is through coins.
Parking prices are:
| | |
| --- | --- |
| Price | Length of Stay |
| £2 | Up to 1 hour |
| £3 | Up to 3 hours |
| £4 | All day for vehicles up to 7 seats |
| £12 | All day for mini buses or coaches |
| Free | Only for Blue Badge holders |
What are other activities that I can do at Loch Morlich?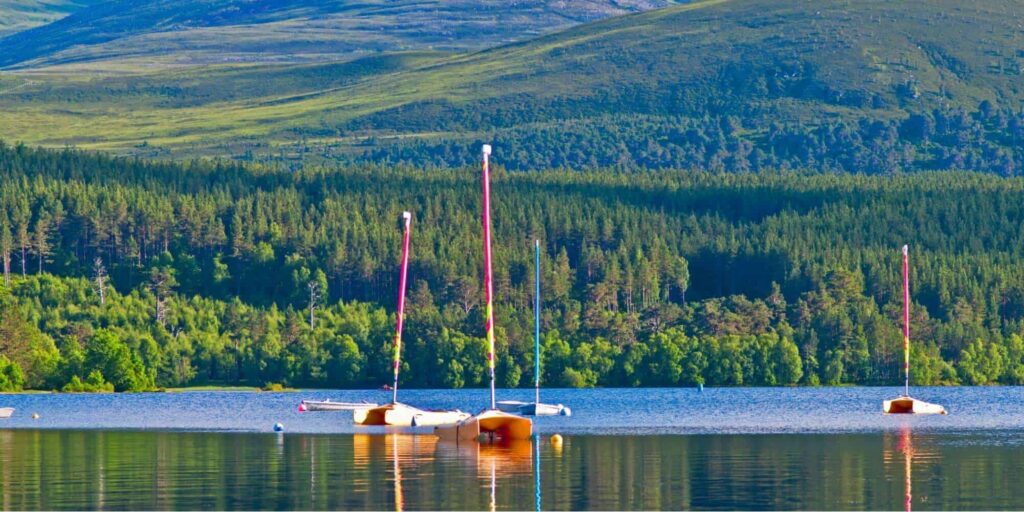 Image: The Times
On top of camping, Loch Morlich offers a few other fun outdoor activities that are perfect for visitors of all ages. 
1. Watersports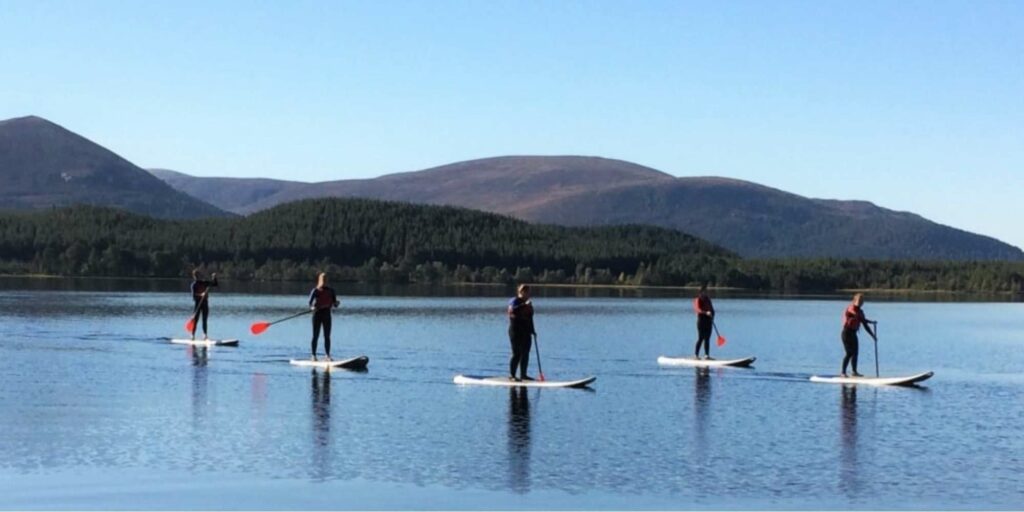 Image: Loch Morlich Watersports
What's great about Loch Morlich is that they have an in-house watersports center that's open Mondays through Fridays from 9 AM to 5 PM.
Each of these activities come with lessons from their qualified instructors. Alternatively, if you'd like to hire equipment without lessons, that can be arranged, too.
Bookings can easily be done over the phone or online via their website. If special arrangements need to be made, you can contact them in advance to see if they can accommodate these.
2. Swim in Loch Morlich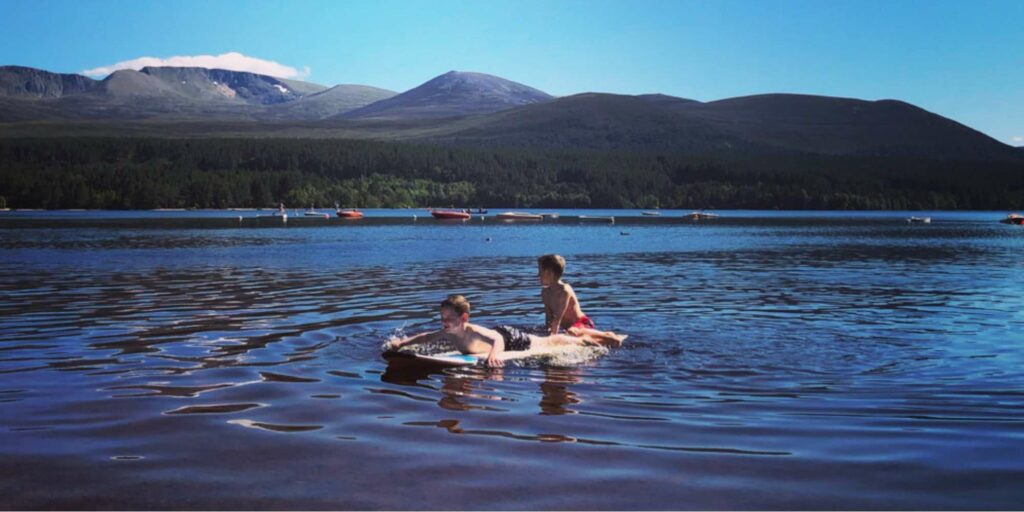 Image: Ravenscraig Guest House
If you're more of a laid back type of visitor, you can forego the watersports and opt for a peaceful swim in Loch Morlich.
While it's generally family-friendly, the waters can become deep rather quickly. Hence, it's strongly advised that you swim with caution, in groups, and always have someone watching close by, especially for young ones.
The water can also get extremely cold, so don't forget to bring warm towels and clothes to dry off quickly. If possible, wetsuits are preferred.
Alternatively, you can just lay by the warm and soft sand and have a picnic. 
3. Walk the Loch Morlich Trail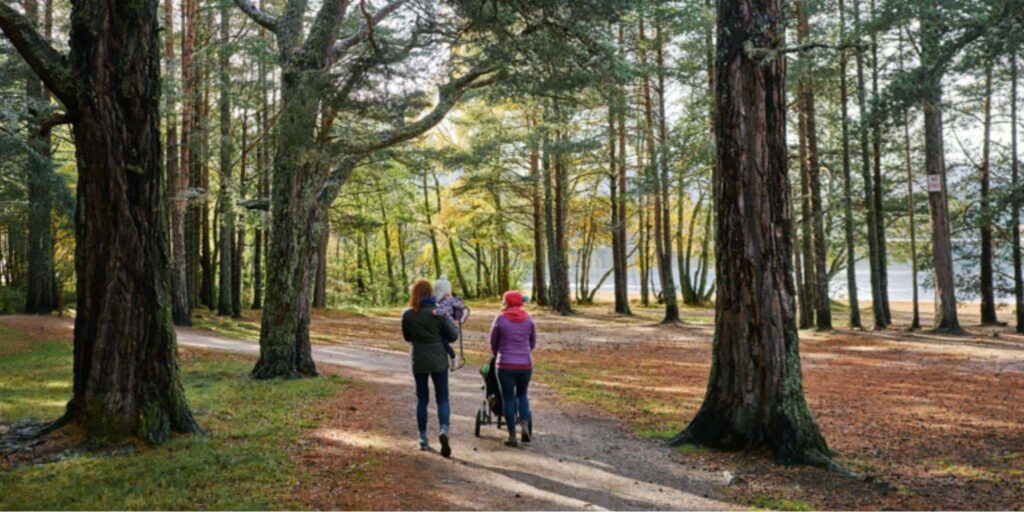 Image: Forestry and Land Scotland
The walk around Loch Morlich is stunning, to say the least. You can expect majestic views of the mountains, calm waters, and even an occasional sighting of wildlife such as ducks and otters.
There are several trails that you can go through depending on the level of difficulty you're up for and the duration you're willing to walk.
| | | | | |
| --- | --- | --- | --- | --- |
| Trail | Coming From | Difficulty | Duration | Length |
| Beach Trail | Loch Morlich Beach car park | Moderate | 1 hour | 1 ½ miles or 2.4 kms |
| Loch Morlich Trail | Loch Morlich Beach car park | Moderate | 2 hours | 3 ½ miles or 5.8 kms |
| Ryvoan Trail | From Glenmore Visitor Center | Strenuous | 2 ½ hours | 3½ miles or5.8 kms |
| Pine Knoll Trail | From Hayfield car park | Moderate | ¾ hour | 1¼ miles or2.2 kms |
| Lodge Trail | From Allt Mor car park | Moderate | ½ hour | 2½ miles or3.9 kms |
| Additional Longer Distance Trails: | | | | |
| The Old Logging Way | | | | 6 ½ miles / 10.5 kms each way |
| Meall a' Bhuachaille hill path | From Glenmore Visitor Center | | | |
Be prepared for some slippery and muddy areas, especially after rainfall. We also strongly recommend downloading their Route Card to have an on-hand copy of the vicinity.
---
That's everything you need to know about wild camping at Loch Morlich – and more! Let us know how your camping experience went by leaving us a message.